SolarFarmer Documentation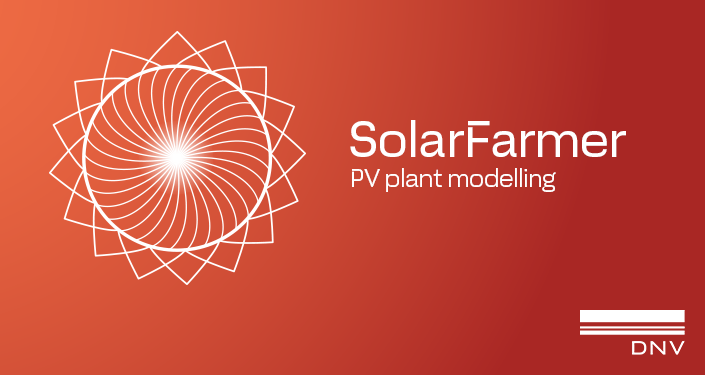 This documentation was last updated: 22 September 2023
---
Latest SolarFarmer version: 1.1 (released 7 September 2023 - see the latest Release Notes)
(download from: https://renewableenergysoftwareportal.dnv.com/)
---
Navigation
Use the links in the header bar at the top of the page to navigate between the different sections of the documentation.
Here are direct links to the sections:
---
Useful SolarFarmer links
---
DISCLAIMER
Acceptance of this document by the client is on the basis that DNV AS is not in any way to be held responsible for the application or use made of the findings of the results from the analysis and that such responsibility remains with the client.
COPYRIGHT
All rights reserved. Duplications of this document in any form are not allowed unless agreed in writing by DNV AS.
© 2023 DNV AS.
DNV
One Linear Park, Avon Street, Temple Quay, Bristol, BS2 0PS, UK